Trebas Institute Holds Open House in Toronto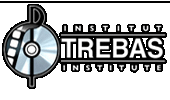 Trebas Institute, a private college specializing in career training for the entertainment industry, will be holding an open house on January 10, 2012 at 7pm. The open house, held at the Toronto campus (2340 Dundas Street West, 2nd Floor), involves all of Trebas' entertaining training programs, including: Audio Engineering and Production/DJ Arts; Film and Television Production and Postproduction; Entertainment Management; and Event and Venue Management.
The Trebas Institute open house will give attendees the chance to tour the college's cutting-edge campus facilities, which include industry standard recording, editing and mixing equipment and studios. They will also have the chance to attend program-specific information sessions and the following workshops :
    Audio Workshop: Try your hand at reading a script for animation! Learn the steps involved in recording and performing for various mediums.
    Film Workshop: Cult filmmaking workshop with Cannibal Rollerbabes producer Kalman Szegvary
Established in 1979, Trebas Institute has since then become a trusted industry source for well-trained audio production engineers, sound designers, entertainment managers and a variety of professional roles in the lucrative film and television production sector. With a number of experienced and well-known instructors, Trebas' concentrated programs emphasize practical, hands-on learning, which ensure that graduates have the experience and confidence needed to step directly into the workforce.
Trebas Institute was the first digital audio school in North America, and the first to introduce 3D Film production training. It is registered as a private career college under the Private Career Colleges Act, 2005.