Students Look to the Future at Oulton College's Open House
The Open House event at Oulton College gives visitors a chance to see facilities and plan their future careers.
Moncton, New Brunswick  Oulton College is holding an Open House this coming Saturday, Decemberr 8, 2012. Held from 10:00 AM to 2:00 PM, prospective studen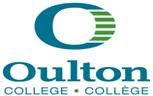 ts and their
families will get a guided tour of the facilities to introduce them to everything Oulton has to offer. They will meet current students and faculty, learn about courses and programs, and discover the steps from application to admission.
It will also be a chance to explore the new Flanders Court campus that just opened in November. Visitors will get to see live demonstrations in the freshly constructed Health Sciences clinics and labs, as well as the up-to-date classrooms and equipment.
Oulton College's Open House is also a chance for visitors to connect with Student Services and discuss potential career paths after graduation. From web design courses and IT training, to programs in Business Administration and Health Sciences, Oulton continues to offer programs that focus on creating job-ready graduates.
Oulton offers many programs through four career-focused faculties:
    Business Administration
    Health Sciences
    Human Service
    Information Technology
The result has been a high post-graduation placement rate. Plus, with high quality, industry experienced instructors; Oulton College has been able to rank consistently high on certification examinations. It's no wonder employers know they can trust the Oulton name. However, the hard work is balanced with lots of student activities Hospitality and Tourism students take an annual class trip abroad for a working vacation, while all throughout the year, students can expect lots of events, from the wacky Olympics, to opportunities to give back to the community in charitable drives and competitions.
The open house is a chance to share the secret of Oulton's success, as well as to help future students determine which career path is right for them.
Be sure to RSVP to Oulton College's Open House held on December 8, 2012 from 10AM-2PM.