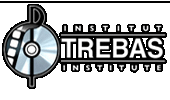 Trebas continues to lead entertainment education with cutting edge technology and forward thinking instructors. Montreal, Quebec Trebas Institute continues to be Canada's leading entertainment industry educator. With campuses in both Toronto and Montreal, Trebas extends their course and program o...
Read More >>
Last week we post about the McGill State of Mind video, which seems to be doing pretty well on YouTube. As it turns out, this is something of an ongoing nation-wide trend among major schools, who have been trying to upstage each other in the LipDub department. A LipDub video, by the way, is a type o...
Read More >>
A new video, "McGill State of Mind," has managed to generate just under 40,000 views on YouTube in the last two weeks (all while mangling the Jay-...
Read More >>