Oulton College offers new programs and better facilities with the Flanders Court campus expansion.
Oulton College offers new programs and better facilities with the Flanders Court campus expansion.
Moncton, New Brunswick Oulton College celebrates the opening of their brand new Flanders Court Campus.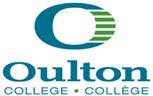 Having already outgrown three previous campus locations, Oulton sees the move as the inevitable next step in their ongoing expansion, where students can continue to enroll in extensive offering of programs, including:
    Business Administration
    Human Service
    Information Technology
    Health Sciences
Both the Premier and provincial Minister for Post-Secondary Education Training and Labour attended the ribbon cutting ceremony, commemorating the fifty-six years of service Oulton has provided to education in New Brunswick. The new campus offers students increased proximity to services and employers, as well as providing a more positive learning environment to facilitate student success. The move also adds a much needed increase in laboratory space in order to keep up with growing healthcare education demands.
Along with the new location, Oulton has announced three new programs for 2013, training students in Sales and Marketing, Family and Community Services and as an Optician. These bring the total number of part and full time programs to twenty-four, a function of Oulton's plan to teach the latest in industry essential skills, from its accredited veterinary technician training to its web design courses. For the college, changes and expansions are nothing new. Computer courses, in particular, have been a part of Oulton since 1987, keeping them on the cutting edge and maintaining the universally high placement rate they are proud of.
Oulton College was founded in 1956 as a private career college. Today, the enrollment has grown from an initial first class of eighty students studying accounting, stenography and other business skills, to a sin-hundred strong student body spread across all faculties. The Flanders Court campus replaces the downtown Moncton, Lutz St. head office, and is further supplemented with clinic facilities for their dental hygienist and dental assistant courses on Pacific Avenue.