AAPS Offers a New Food Handling Safety Training and Certification in 2013
The Academy of Applied Pharmaceutical Sciences continues to meet industry demands with a new Food Handling certification training.
Academy of Applied Pharmaceutical Sciences will offer a new Food Handler certification course in 2013.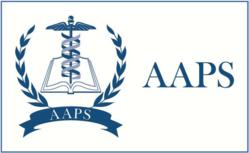 The one-day training course will be available over several days in February and March 2013. Geared towards current and prospective food service professionals, the Food Handler training provides intensive instruction on proper food handling methods in accordance with the Toronto Public Health department standards. After completing the in-depth practical training, students are then required to write an exam in order to receive their certification.
The course will focus on the skills and knowledge that are essential in a variety of settings, including restaurants, fast-food environments, food cart vendors, food packaging facilities, cafeterias, as well as residential institutions and childcare facilities where food is prepared and served.
The province of Ontario maintains strict regulations regarding commercial kitchens and food service, thereby controlling who may work directly with food. For this reason, the new food handling certification course offered at AAPS will be useful to job seekers and employers alike. Those who successfully complete the exam will receive an identifying food handler's licence valid for five years in the province of Ontario.
AAPS already has a great deal of experience in food safety certification with their popular Food Safety and Quality diploma. AAPS also offers both certificate courses and full diploma programs, including:
    Pharmaceutical Quality Assurance and Quality Control
    Clinical Research
    Pharmaceutical Quality Control
    Regulatory Affairs
Academy of Applied Pharmaceutical Sciences is a registered private career college that was established in 2003. Following the demands of employers, AAPS maintains a focus on pharmaceutical, food and healthcare training and career advancement. Students are served by three state-of-the-art laboratories and modern classroom facilities, complete with instructors that have decades of industry experience. AAPS offers individual and corporate training, and has the highest rate of post-graduate employment in the industry.